Hi. 👋 I'm David Demaree, an American product manager, web developer, designer, and writer based in the NYC area.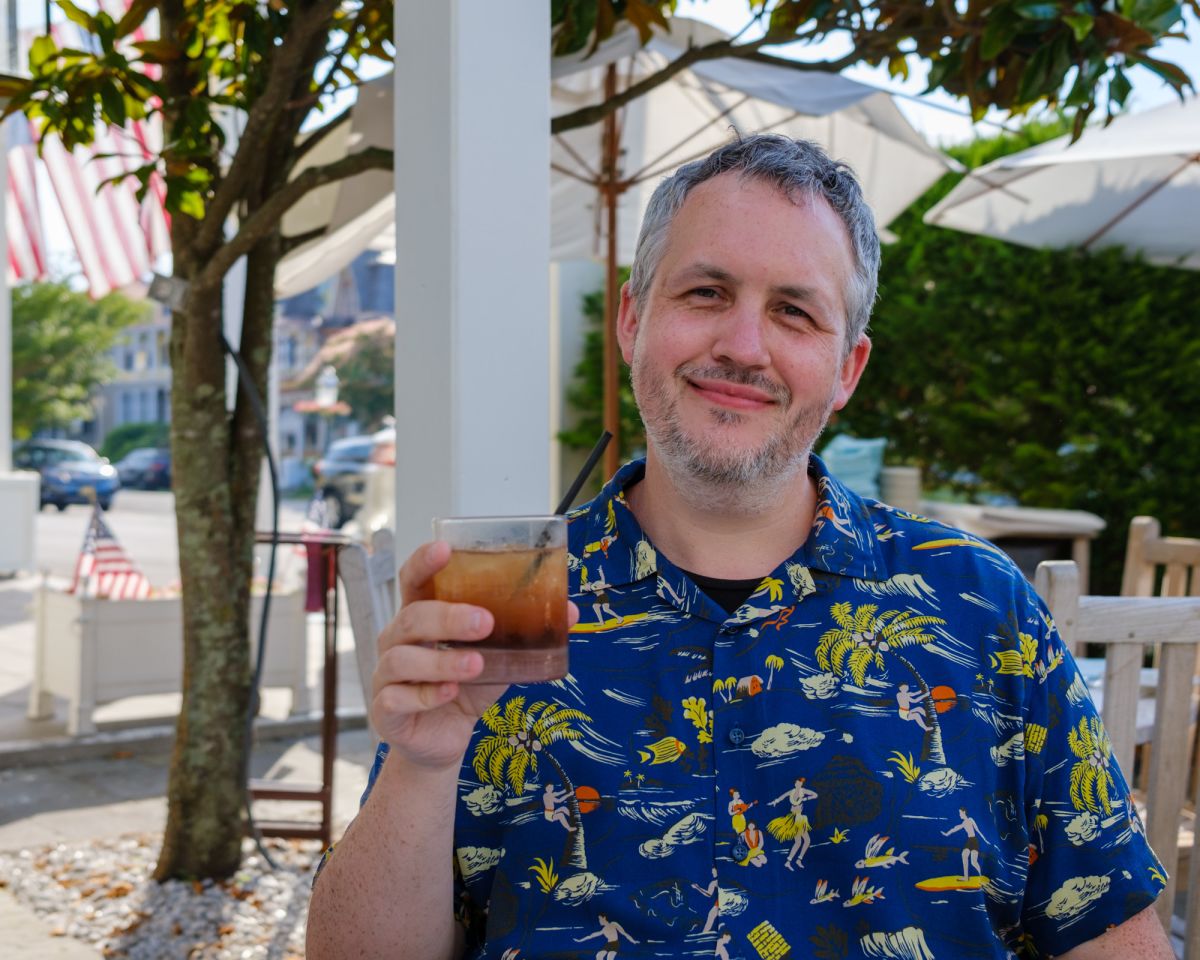 Who I am
I was born in 1980 in Birmingham, Alabama, but haven't been back since 2005. I moved to Chicago after high school to attend the School of the Art Institute of Chicago, and then settled down for 15 years.
Nowadays I live in suburban Maplewood, New Jersey, about a 40-minute train ride from Manhattan, with my wife Jody, daughter June, and a French bulldog named Johnny Cash.
At school, I studied filmmaking and painting, with plans to go into film directing and editing after I graduated, but fell back on web design and development to pay the bills. Then it stuck, and now I've been doing web stuff far longer than I ever was an artist.
Work
Speaking of which: I've been making web pages and apps since 1995. My first web pages were published to hosting space on my MindSpring dial-up ISP account, made with Notepad and a secondhand book about HTML. I quickly graduated to XHTML and CSS, taught myself PHP and later Ruby in order to build more ambitious apps, and then started to do web stuff for a living. (If you want to know how this web site was made, read the Colophon.)
Since October 2021, I'm a product manager (PM) at Stripe supporting their Design Systems team. Our team's work is most visible in Stripe's Dashboard UI, though we're working to scale up to more products across the company. I only just started, so obviously not much to say here yet, but watch this space.
Prior to Stripe, I was a PM at Google from 2018–2021, working on Material Design and Google Fonts. I worked on parts of Material 3, the new UI style that debuted in Android 12, co-led the launch of Material 2's dark theme at Google I/O 2019, and shipped Google Fonts Icons and Google Fonts Knowledge (not to mention a well-received update to Google Fonts' logo).
I was part of the Typekit team for seven years, from just before our acquisition by Adobe in 2011 until early 2018. I was originally a web app engineer and tech lead, but later moved to (yes) product management, eventually being named principal product manager for Typekit and Adobe Type. When I joined Typekit was still a tiny startup (I was employee #16), but when I left we'd grown to about 50 people spread across three continents. At Adobe I led the launches of visual font search, desktop multi-sync, Typekit Marketplace, a major responsive update to Typekit's UI (which I talked about with Ethan Marcotte & Karen McGrane on their podcast), and lots more.
And before that, I worked on a local listings site owned by Gannett, and as an independent consultant working on projects for Apple, MTV/VH1, ABC Networks, and others.
As a programmer, my first, best languages are Ruby, JavaScript, and PHP.
My Book
A few years ago I wrote a brief book about version control, Git for Humans, for A Book Apart. You can read a sample chapter about making Git commits, "The Art of the Commit", on A List Apart.
Speaking
I've spoken at a few conferences about product development and web design. The most recent one was Web Directions Product 2019 in Melbourne, Australia, where I gave the opening keynote about how we shape the product management role (video requires a subscription, but the transcript is free).
Photography
I've been an avid digital photographer since the '00s. Over the years I've shot with DSLRs from Nikon and Sony, but these days my go-to cameras are the Leica Q, Fuji X100V, and of course my iPhone.
Building Things
I love building and assembling things. My office is full of large LEGO builds, like Spider-Man's Daily Bugle building and the Disney Cinderella Castle.
I also have far too many mechanical keyboards for one person to use. The nerds on Reddit would roast me for this, but my all-time favorite key-switches are Cherry MX Browns, and I've never lubed a switch or stabilizer in my life. I'm proud of my one really good themed build, with The Life Aquatic keycaps paired with a housing and cable in a nice Zissou-esque colorway.
About my brain
While I've never gotten a formal diagnosis, I most likely have a high-functioning autism spectrum disorder — what used to be called Asperger's Syndrome — and possibly also ADHD, though that could just be symptoms of autism.
(When I asked my psychiatrist about seeking formal diagnoses, she was like, "we could, but obviously you're okay — you have a good job, you have friends — so if it's there it's very, very mild," which really makes me feel bad for the folks whose neurodivergence is not mild.)
My autism manifests as fixation on particular subjects — please do ask me about Disney vacation planning sometime — and sometimes in speech and writing patterns. I also have more limited "social sonar" than most people.